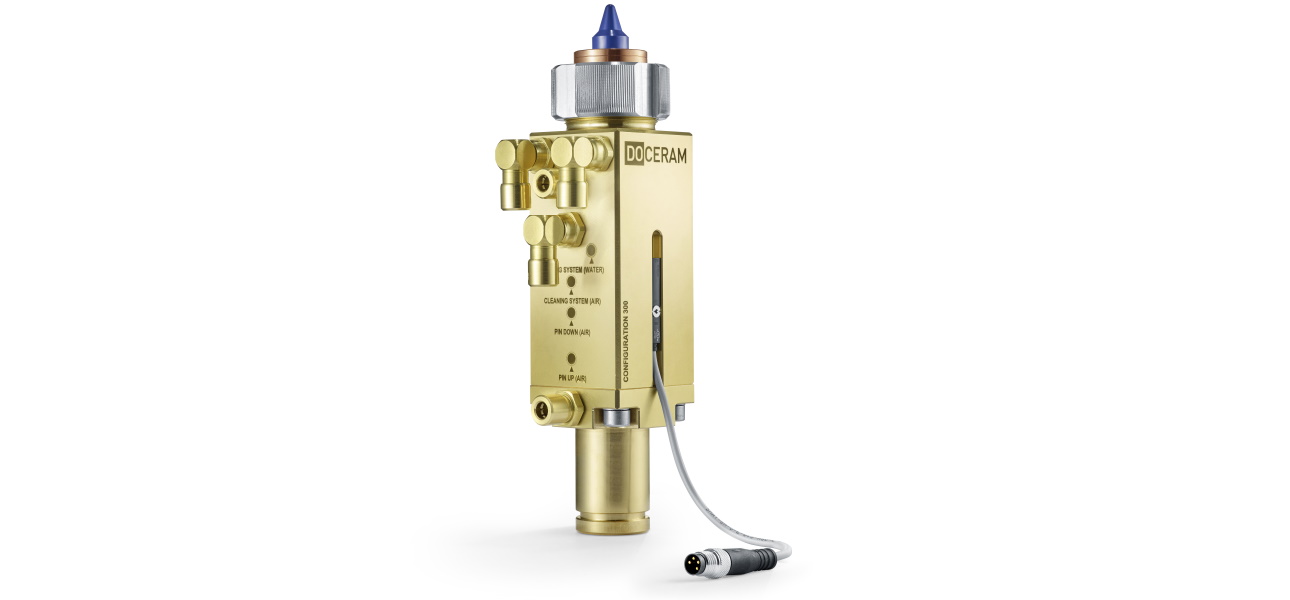 Modular welding device with intelligent sensor technology
The ModulMaster from DOCERAM sets standards in terms of quality, process reliability and efficiency. The new welding device is compatible with almost every projection-welding machine in the automotive industry and can be precisely adapted to the respective performance requirements thanks to its modular design. The newly designed centring pins, centring sleeves and change electrodes enable extremely short retooling times to be achieved with the ModulMaster.
Ceramic positioning pins are extremely wear-resistant, even compared with ultra-high-strength, hot-formed steels, such as Usibor. In addition, they are electrically insulating and have a non-stick effect to counter weld spatter. Ceramic also reaches a multiple of the service life of locating bolts made of steel or hardened steel. Users enjoy a major benefit in the area of quality assurance because the wear resistance of ceramic positioning pins guarantees consistent tolerances in welded bodywork components for years to come.
Ceramic positioning pins lead to a significant reduction in costs, especially in automated production. The unit produced is measured in the last step in the usual production process for constructing bodywork shells. If there are visible tolerance deviations, the production line has to be stopped and the worn steel pins must be identified and replaced. A simplified sample calculation illustrates the potential savings that can be achieved in this area:
Units produced per year: approx. 230,000 units
Value of a unit: 5,000 euros
Annual working days: 320 in 24-hour operation
Based on this assumption, 0.5 units are produced per minute. A line downtime of just 10 minutes generates a loss of 25,000 euros.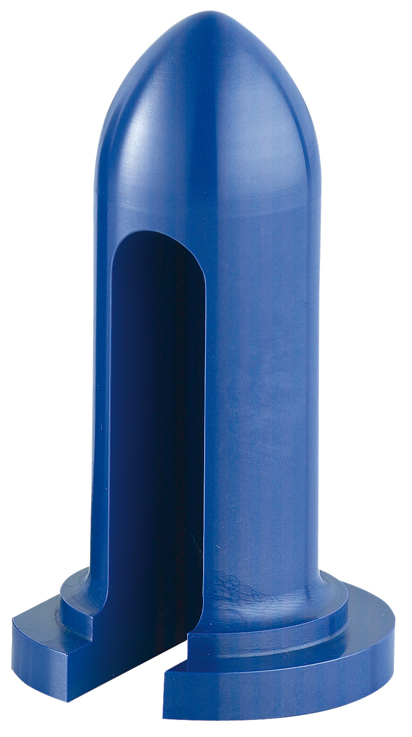 Centring pin for sub-part clamps
Ceramic centring pins for sub-part clamps are required especially when hot-formed, high-strength steel is used. Although wear problems rarely arose with conventional steel types, this situation changed with material such as Usibor. Here too, the problem of wear can be solved by components made from ceramic and process reliability restored.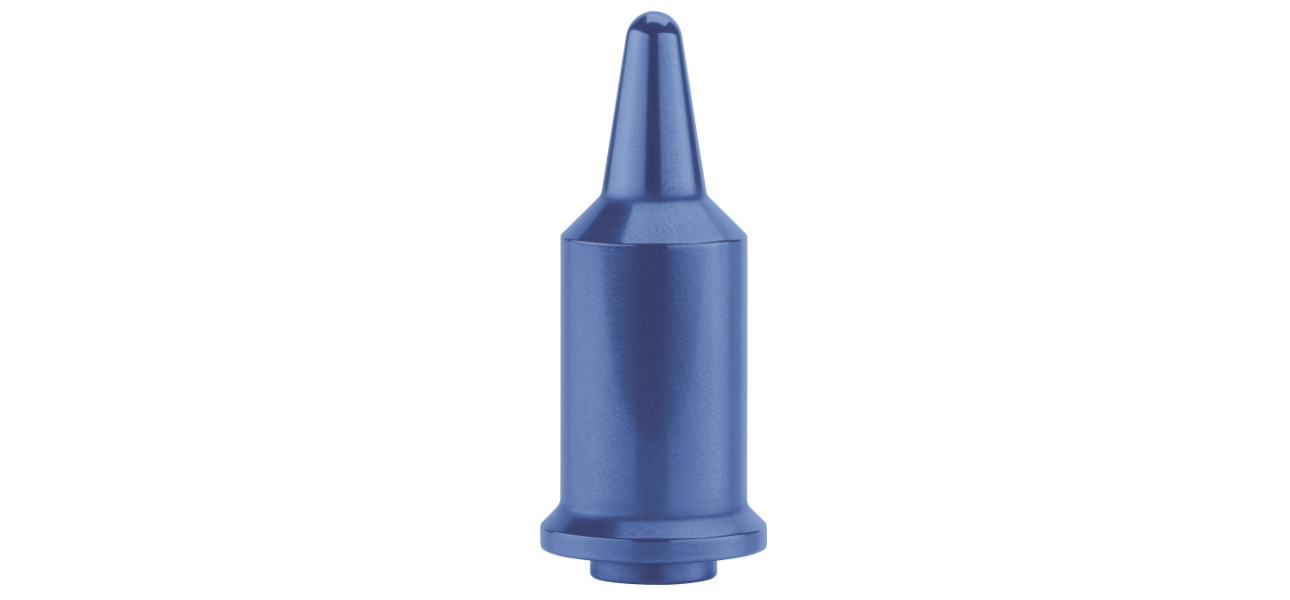 Ceramic welding centring pins offer the user a service life that is up to 40 times longer than that of steel pins. Ceramic also performs impressively here thanks to its high temperature resistance and consistent hardness as well as flexural strength and impact resistance. In addition, it prevents the adhesion of weld spatter. A further advantage is its electrical insulating property.
Furthermore, the use of ceramic is recommended for quality and cost reasons. In the case of projection welding using steel pins and plastic insulation, for example, weld spatter will start to "cling" to the material even after a short period, which can start to influence the manufacturing process. However, of far greater concern is a situation where the weld spatter burns the insulation. This means that electrical insulation is no longer guaranteed, which results in shunting. The current no longer only flows through the projection weld nut, but also through the pin. This reduces the quality of the weld but without any directly verifiable cause.
The 40 times longer service life alone demonstrates the potential for cost savings. Fewer downtimes due to pin changes and longer maintenance intervals also have a noticeable impact on costs - to say nothing of the unforeseeable costs of complaints due to defective welding.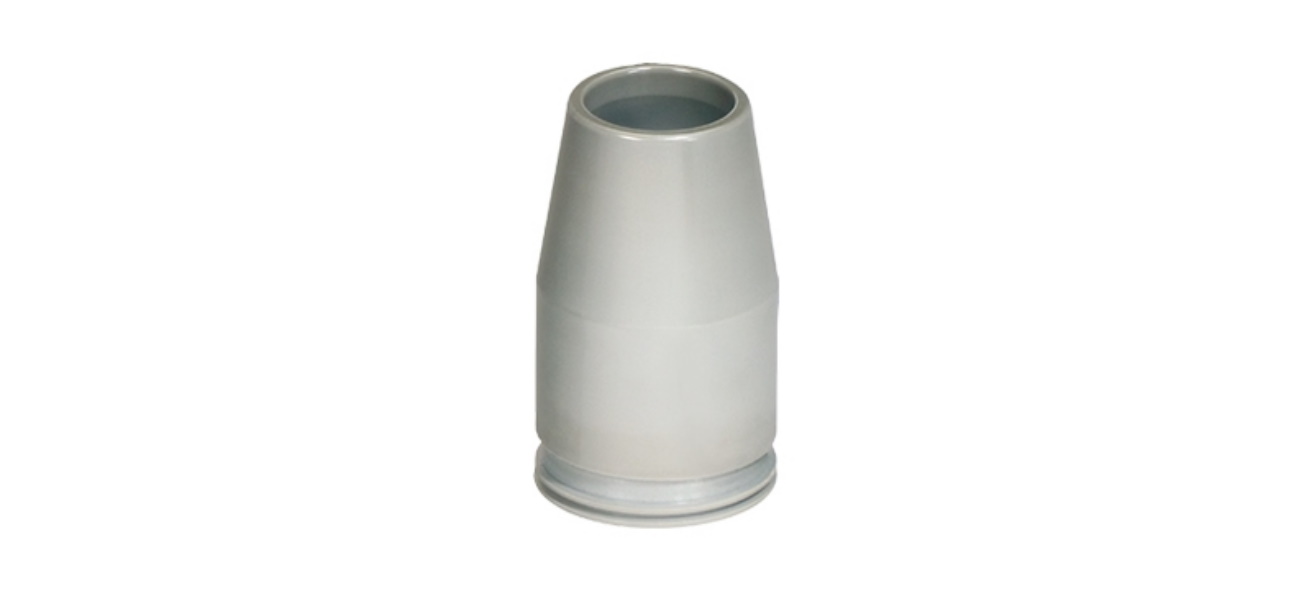 Ceramic gas nozzles made from silicon nitride are characterised by very long service lives, although it is important to consider different scenarios. In certain applications, the ceramic can actually prevent the adhesion of weld spatter. And in settings where the effect does not occur, the weld spatter is easily removed – in contrast to copper nozzles. On the other hand, a copper nozzle that has become blocked must be disposed of. If ceramic gas nozzles are used, we recommend contact-free cleaning stations. In this way, ceramic nozzles can be used for up to 15 weeks.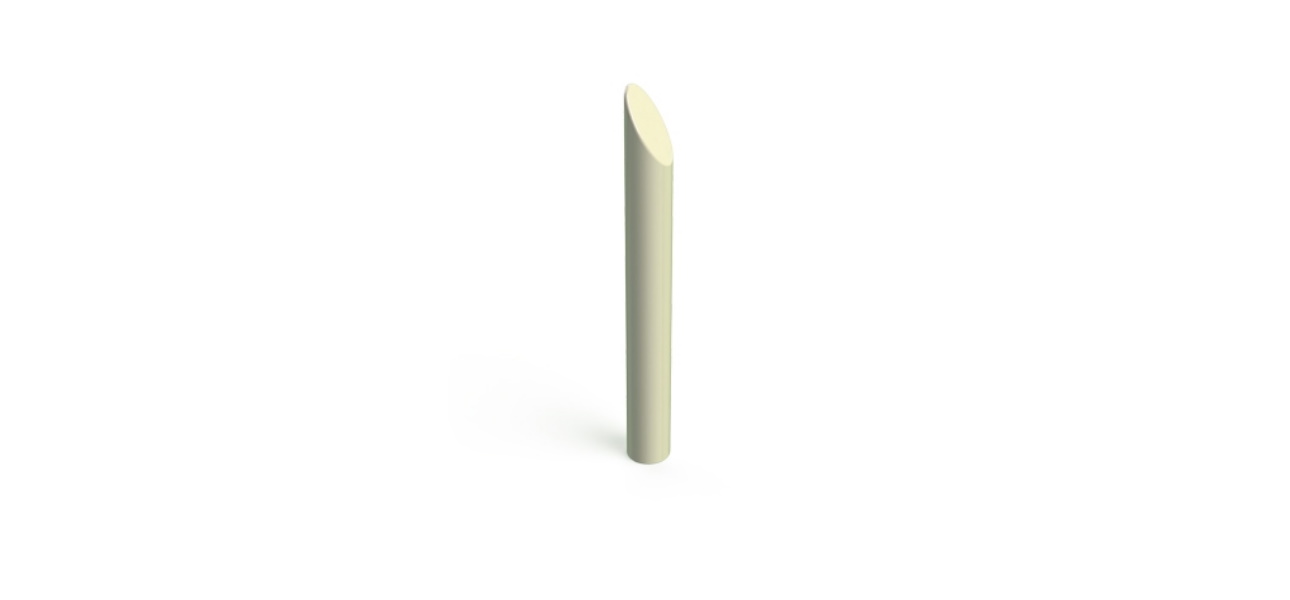 Ceramic cylindrical pins (also known as dowel pins) are mainly used in the construction of welding devices because they provide electrical insulation and are manufactured to very high tolerances. Previous applications were steel pins with plastic insulation. However, plastics cannot meet the high degree of precision required which means that the toleranced size can no longer be maintained once they are hammered into the bore.
Induction welding is frequently the final step used in the production of tubes. By this stage in the process at the latest, it is necessary to use welding rollers that do not interfere with the induction field, in other words, which are not electrically conductive. Silicon nitride is ideally suitable for this application and can be manufactured with exceptional surface quality and extremely good dimensional accuracy.