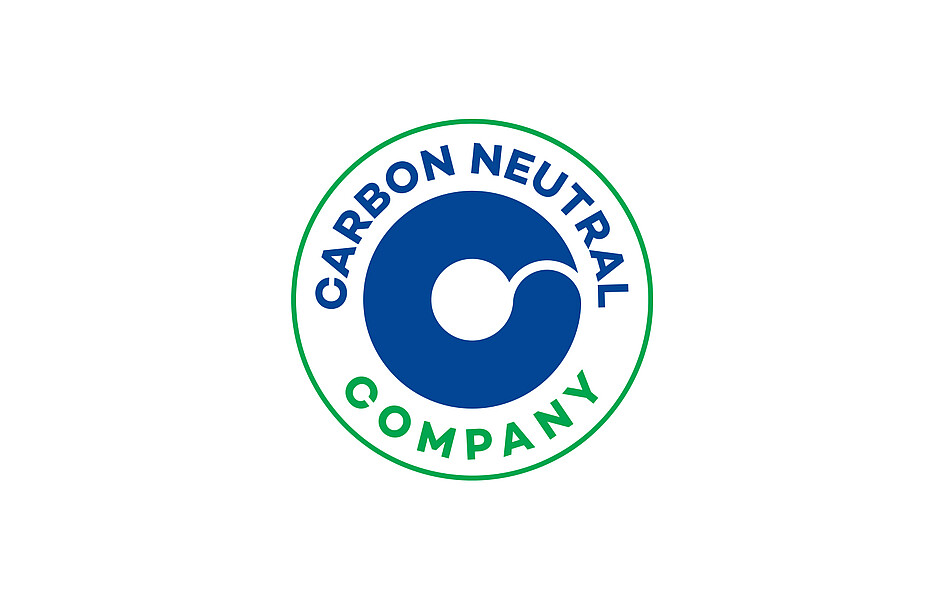 The MOESCHTER Group is climate-neutral
Dortmund-based MOESCHTER Group GmbH, a specialist manufacturer of high-performance materials, has demonstrated its carbon neutrality in a comprehensive process that has now been certified. The certification process was conducted in close cooperation with Climate Extender GmbH based in Gehrden, Germany. Although carbon neutrality is currently still based on the provision of financial support to climate projects under the Gold Standard, the company has also launched a program to reduce CO2 emissions in several stages in the short, medium and long term.
Company embraces responsibility
Georgios Kabitoglou, CEO of the MOESCHTER Group, explains the decision to seek certification as a carbon-neutral company: "It was particularly important to us to have our company certified as carbon-neutral. There were two key reasons for this: one ecological and one corporate. From an ecological perspective, we are taking responsibility for the impact that our corporate actions have on tomorrow's climate. Put simply, we are contributing as much as possible to climate protection to preserve the world for future generations. From an economic viewpoint, we are securing our market position in relation to our competitors and in the process helping our customers to achieve their own climate targets. In so doing, we are taking responsibility for our successful future as a company and thereby securing the future of our partners and employees."
One of the examples in this context is the automotive industry, which is obliged to reduce CO2 emissions from the production of vehicles. Several major German automotive manufacturers have already stated publicly that a company's carbon footprint will play an increasingly important role in their choice of suppliers in the future. The entire supply chain, that is, the upstream production of materials and components including the extraction of the necessary raw materials, will be closely monitored. As a carbon-neutral company, the MOESCHTER Group, together with its subsidiaries DOTHERM, DOCERAM, DOCERAM Medical and ISOCOS, already meets these requirements today and is therefore fully qualified for future orders.
Certification based on a multi-step process
The certification is based on a multi-step process that the MOESCHTER Group completed in cooperation with Climate Extender GmbH. The first and most important step was to conduct a detailed analysis of current CO2 emissions in accordance with the international Greenhouse Gas Protocol standard and calculate the resulting Corporate Carbon Footprint (CCF). This involves measuring current CO2 emissions from every company division, including the marketing, IT and sales departments as well as the manufacturing areas.
In the second step, climate protection projects are then selected that meet the Gold Standard and VCS (Verified Carbon Standard). This enables CO2 emissions to be offset. The Gold Standard was established in 2003 by the WWF and other international NGOs as a best-practice standard to ensure that projects aimed at reducing CO2 emissions under the Clean Development Mechanism (CDM) of the United Nations are not only of high quality and approved but also meet internationally comparable criteria. In the third step, active measures to cut the company's CO2 emissions will then be planned and implemented.
Active measures planned to cut CO2emissions
For the MOESCHTER Group, the analysis revealed CO2 emissions in the low four-figure range. This carbon footprint is currently offset through the purchase of certificates and the associated financial support for ongoing Gold Standard and VCS projects. The projects supported include the Kariba REDD+ Forest Protection in Zimbabwe, the 300 MW Hydropower Project by JHPL in India and the Orange Suvaan Solar Photovoltaic Power Project in Maharashtra, also in India, along with additional projects. Georgios Kabitoglou adds: "Achieving carbon neutrality primarily through the acquisition of certificates is a first step in the right direction for us. However, we are fully focused on actively reducing our CO2 emissions significantly in the next step." For instance, the analysis revealed that more than 70 per cent of current CO2 emissions are generated in the logistics area, specifically from transportation by truck. "Future upgrades to our company fleet and closer ties, for instance, with logistics companies that provide certified climate-neutral transport services offer substantial potential for further reductions here. Although this may lead to a slight increase in shipping costs, we firmly believe that our customers are aware of the need to cut CO2 emissions to curb global climate warming, and that they will join us on this journey," concludes Georgios Kabitoglou.