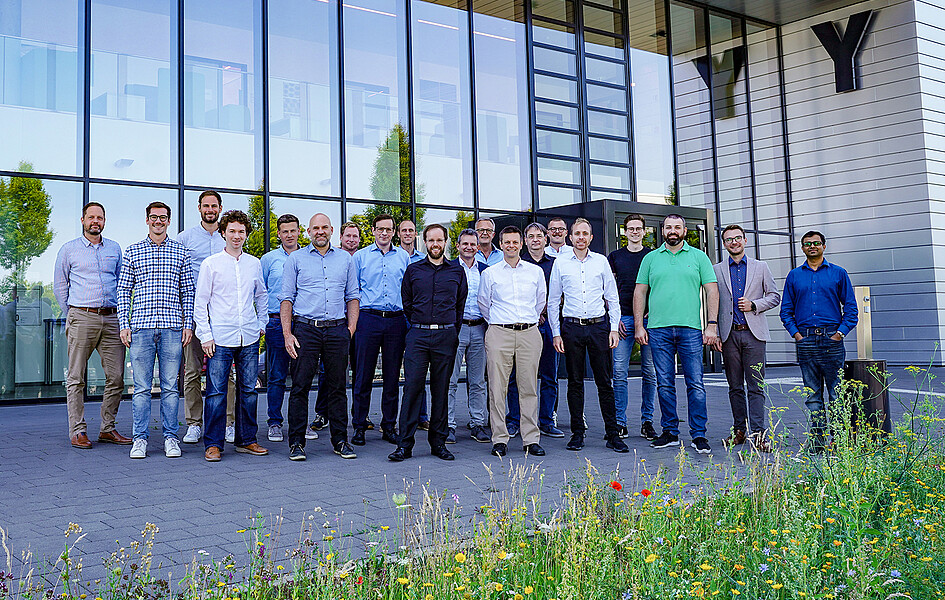 Sustainable car body production with components from MOESCHTER Group
Modern cars, which should be as light as possible and yet safe, consist of up to 40 percent so-called press-hardened components. The reduced weight significantly lowers CO2 emissions during vehicle operation. The manufacturing process of these components, on the other hand, is associated with high emissions. In the industrial press-hardening process, sheet metal blanks are usually heated in ovens up to 40 metres long. In order to bring these ovens to a temperature of 950 °C, fossil fuels are usually necessary. In addition, due to long heating and cooling times, the large furnaces often continue to be heated even during a production shutdown.
Therefore, alternative methods for heating the sheet metal blanks are being sought. The MOESCHTER Group has already developed solutions from 01.05.2016 - 31.10.2019 in a basic research project by the University of Paderborn on the subject of "Inductive blank heating suitable for large-scale production for the hot forming process", which combines the possibilities of thermal insulation of the DOTHERM materials with the high abrasion resistance and heat resistance of the ceramics from DOCERAM.
In a new project Re²Pli at the University of Paderborn, the focus is on suitability for series production. Inductive heating is based on electrical energy and enables the use of regeneratively generated electricity. With this method, a significantly lower-emission process for heating steel components is to be developed. Induction offers further advantages: Due to the heat generated directly in the component, high temperatures can be reached faster and more effectively than before. This also allows us to make the manufacturing process more space-saving and flexible. In order to prove the suitability of the method for series production, the project participants are setting up a holistic production line for press-hardened components with inductive heating.
For this purpose, the MOESCHTER Group is developing high-temperature-resistant guides and grippers that do not influence the inductive heating process.
We are looking forward to working together on this exciting project.